Wednesday, February 14, 2007
HAPPY VALENTINES DAY!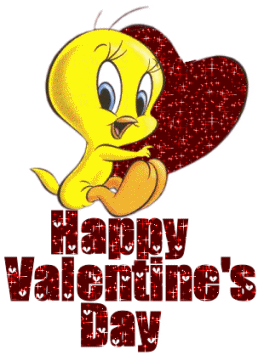 I wanted to wish all my fellow challengers a "Happy Valentines Day", I hope you all get to spend some time with your loved one and are spoilt today.

My husband is taking me out for a nice meal tonight but it is a set menu which includes desert, I don't know if I will be able to resist desert! Is anyone else in the same predicament as me? Is anyone thinking of taking an evening off because of Valentines day?

Anyway I'd like to update you on my February Challenge which is to exercise 3 times a week!
It is only Wednesday and I have hit my target for this week already. YIPPPEEE Joining the Health Club has been a help as I want to get my money's worth out of it and need to go 3 times a week for it to pay for itself. I feel motivated and it isn't a chore going any more. I know I only swim but honestly I am not fit enough to go to the gym and go on the treadmill, bike etc - I would have to give up after 5 minutes and don't want to get disheartened. Hopefully when I lose more weight I will have more confidence and am a bit fitter I will hit the gym but until then I plan on sticking to my swimming/walking regime!

So glad to hear everyone is doing so well! What would we do without each other to spur each other on? I know I would have given up long before now so THANK YOU to everyone for supporting me - hope I have returned the favour!

Lets keep it up guys! Have a wonderful Valentines Day.

Labels: February Challenge, Joy
Posted by JOY :: 2:47 AM :: 1 Comments


--------------------oOo--------------------